---
BOOMBOX WEDNESDAY
Special Event Featuring Chromeo (DJ Set)
at Infusion Lounge

Wednesday, July 23rd
Special Event One Night Only...
#BoomBox Wednesdays Welcomes-
CHROMEO (DJ SET)
This Wednesday, July 23rd
Along with Jazzy Jim, E-Rock, Romeo Reyes
*Invite Only*
This is a Guestlist Only Event,
Chromeo Bio-
Electro-funk duo Chromeo formed in Montreal in the early 21st century, a project of former hip-hop producers Dave One and Pee Thug (news flash: not their given names). Dave handled guitars and vocals; Pee was the talkbox-wielding synth specialist. From the beginning, Chromeo made it clear that the name of their well-dressed game would be artful detachment, earnest songwriting, retro breakdowns, and gleaming plastic beats -- not serious intent or aggressive musical-regime change. The "Destination Overdrive" single appeared in late 2003, complete with the tingling B-side "Needy Girl" (a ringer for Yaz's "Situation") and a DFA remix; the She's in Control LP dropped from Vice in early February 2004. Chromeo issued two mixes, 2005's Un Joli Mix Pour Toi and 2006's Ce Soir, On Danse, while gigging and working on their second album. Fancy Footwork arrived in summer 2007, boasting a slicker sound and poppier songwriting (courtesy of Cassius' Philippe Zdar on mixing duties), plus an avalanche of remixes. As fans awaited another album, Chromeo released DJ-Kicks in 2009. They finally returned in August 2010 with Business Casual, released by Atlantic Records in the U.S. The singles "Over Your Shoulder" and "Sexy Socialite" were released in 2013, and both landed on the group's 2014 album, White Women.
To Sign up for the guest list
RSVP: Click "Going" or Sign up on the facebook event wall
HERE
. You may also email us directly to
vip@partysf.com
for guestlist and table requests.
((Guest list closes at 8pm night of))
(Early Arrival is Strongly Suggested, this Event is expected to Reach Capacity early on)
Experience Infusion Lounge SF's premier VIP services with your own private table and Bottle Service.
Infusion Lounge:
Located at the epicenter of San Francisco's iconic Union Square, Infusion Lounge is a sophisticated nightlife destination. The Asian-inspired sub-rosa lounge, fashioned by Hong Kong's hottest designer, Kinney Chan, is a true ultra lounge catering to both dancing hipsters and young professionals looking to relax in style. Its 6,000+ square feet include a private VIP room, a fully equipped dance floor, and an impressive main lounge. Infusion Lounge was listed as one of Conde Nast Traveler's Top 35 New Nightclubs of the World.
Bottle service specials starting @ $200 per bottle for 1 liter Grey Goose For reservations contact us:
- Phone: 415.373.2965
- Email:
VIP@partysf.com
---
FTS FRIDAYS
Featuring DJs Enfo + TruthLive
at The Cellar

Friday, July 25th
PartySF, TruSound & The Cellar Present...
FTS FRIDAYS (FOR THE STORY)
This Friday July 25th @ The Cellar We have a whole lot in store for you this Friday Night! Come party with great music and fun people. Featuring Music & Entertainment by...
Main Room- Top 40 Mainstream
Guest DJ set by North Bay's own ENFO + TRUTHLIVE
Opening set by DJ MD
Exclusive Photos by Kreative Kings Marketing
Meaning of "FTS"...
It's Not Just Another Acronym, there words to live by... FTS stands for what we've learned in life, it's not about the money or the status it's all about the Stories we tell...That's right, we do it "FOR THE STORIES!" We celebrate, we party, we rage, we indulge "For The Stories" that we tell and reminisce about for many days after... With that said, Join the movement and better yet, join us this Friday Night!!!
The "FTS" Party has been heating up every Friday Night, we always a packed house and Sexy Mixed crowd @ The Cellar, so come check it out for yourself!
Tables Expected to Sell Out Inquire now for Zing Vodka Bottle Specials! Book yours Now Inquire @ 415.441.5678 |
vip@cellarsf.com
For FREE Guestlist till 10:30pm | Discounted till 11pm...
- Please RSVP and put your +'s on the Facebook event wall
here
- Or signup on PartySF.com or CellarSF.com
---
INFUSION SATURDAYS
Featuring DJ Karma
at Infusion Lounge

Saturday, July 26th
Join us This Saturday July 26th for a Special Night out at Infusion Lounge... 4TH SATURDAYS
Infusion Saturdays
THIS Saturday July 26th, 2014
Special Guest DJ KARMA from Vegas in the Mix!
Presented by Stone Rum
This Party sells out every time, so extra early arrival is strongly suggested to ensure entry!
Tables always sell out, so if you want a table, message us or email
noel@partysf.com
and book soon before it's too late! $345 for a 1 Liter Grey Goose Bottle Includes VIP entry up to 6 people, table and mixers of choice! (price does not include tax and tip)
Signup for the Discounted Guestlist b4 11pm with names and pluses on the event wall
here
**Happy Hour from 6-9pm & Dinner Guests Stay Free*
** Business casual/ fashionable dress code strictly enforced daily
** No: sneakers, athletic wear, sunglasses, baggy clothes, ball caps
** To offer our guests the best experience possible we manage a 1:1 male/female ratio inside Infusion. Consequently if this ratio is unbalanced we may restrict entrance of either gender unless guests in party have a balanced group or ratio favors 1:1 balancing inside the venue. [Applies to Club Hours Only]
Infusion Lounge
124 Ellis Street, San Francisco, California 94102
---
CLICK HERE FOR TICKETS
NYE City Hall, PartySF, Sebastien Ent., Rae Agency & 2nd Sunday proudly presents...

NEW YEAR'S EVE 2015

at San Francisco City Hall

Wednesday, December 31st
4 areas of music | the biggest dj talent
complimentary party favors | hosted bar
massive balloon drop | VIP packages + more
pre-sale tickets available
HERE
more info: (415) 678-5392 |
nyecityhall.com
Images from previous year: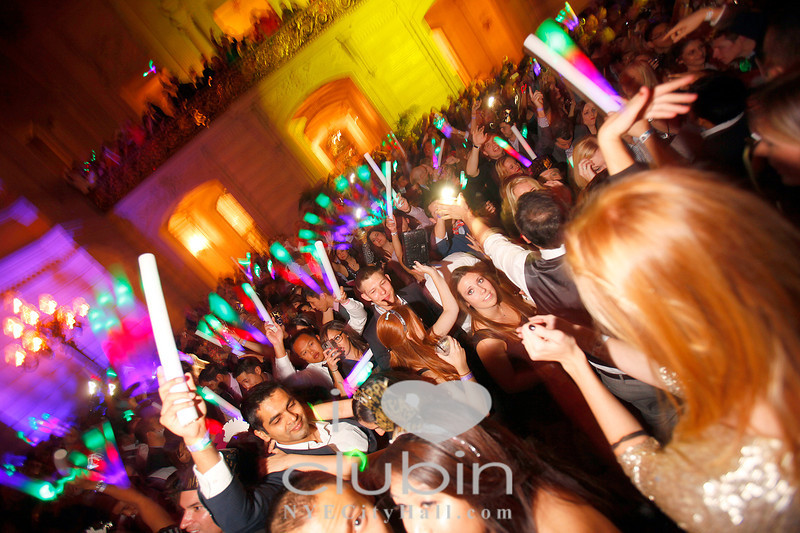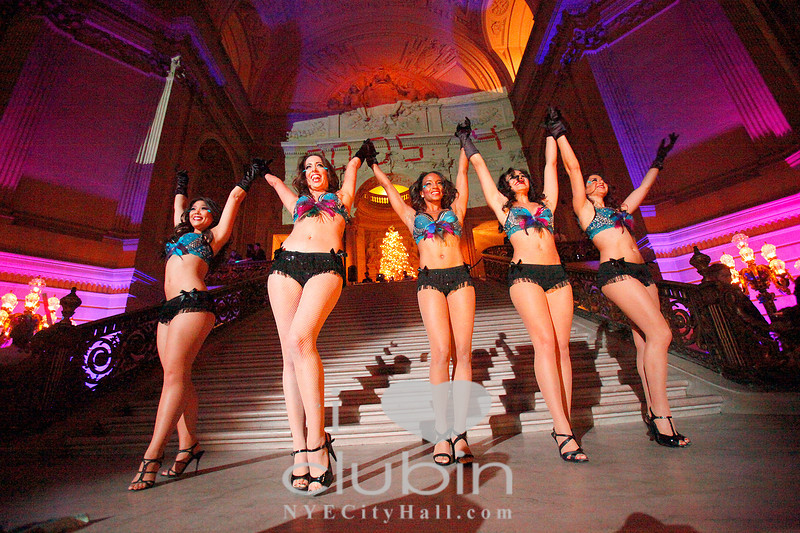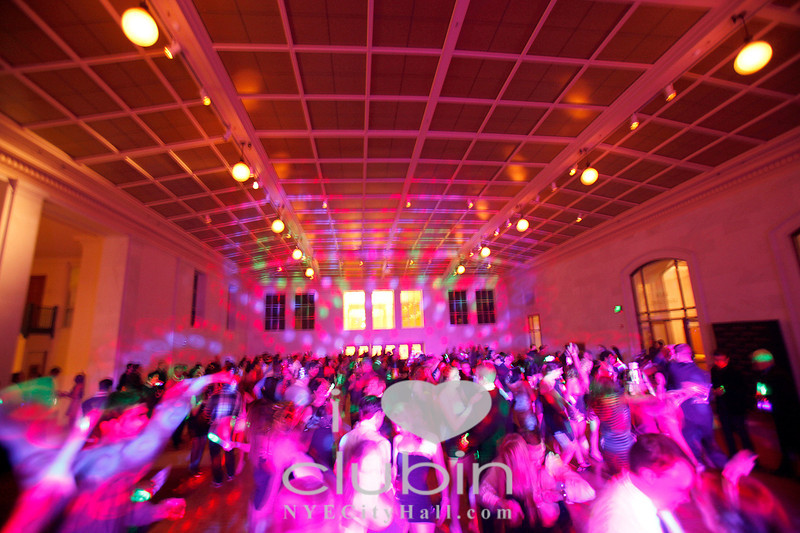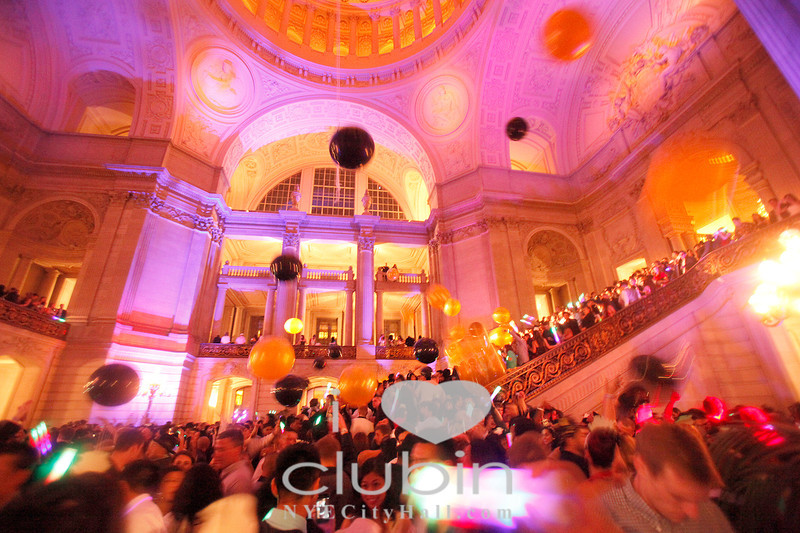 CLICK HERE FOR TICKETS